Excellent, it's Harkive day, or at least it was yesterday. For those that don't know (how could you have missed last year's thrilling update?), Harkive is a day where people are asked to make a record of the music they listen to and how they listen to it. Everyone's listening habits are collated and create a picture of music across the world.
Now there are loads of different ways to submit your listening but I've stuck with an old school blog post. Mainly as it gives me something to write but also this is turning into the only place to find a comprehensive record of car stereos I have owned.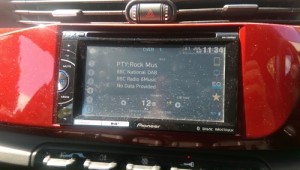 Yesterday started off with a meeting in town so I was listening to Six Music in the car at 9:30. I was pleased to find out Shaun Keaveny was on holiday. I've no idea what they were playing as I was utterly shocked to find out Craig Charles was not only out of bed but on the radio at that time on the morning. I think he played something by the Wedding Present.
After my meeting I was back in the car listening to Lauren Laverne, also on Six Music, playing Sympathy for the Devil. It seems that if schools aren't open you can easily get from the centre of Birmingham to Moseley in just over a full version of Sympathy for the Devil. I used to be completely incapable of listening to Lauren Laverne but I've noticed recently I seem to have changed. I even buy albums she tells me to.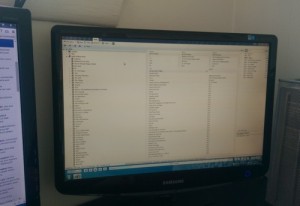 Back at home I needed to send some emails so listened to Wilco's Star Wars album through Media Monkey. Media Monkey reads everything that we've got on our server and as Wilco were kind enough to give me this album last week I needed to make sure I'd put it in the right place. I hadn't got round to listening to it before but it's alright, not a classic but still worth a listen. Go and give it a go, it's free.
Whilst I was doing that I decided to buy an Unknown Mortal Orchestra album (Multi Love) because Emma had told me that she'd heard them on the radio and they sounded like Prince.  Surprisingly that isn't the most spurious reason I've ever had for buying an album. I bought it through the Amazon PC app. This is one of the worst bits of software ever written. Every button you click has a 30 second lag to it and if you buy an album you need to shut the whole thing down and restart before you can download it. I miss just downloading things from a website. I miss the days when we didn't need apps.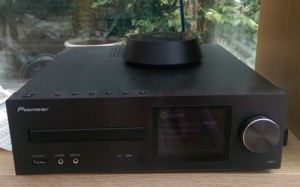 One of the benefits of self employment is being able to work in the conservatory, so after buying Multi Love I sat in our conservatory and listened to it through Spotify. Yep, I bought an album then went downstairs and listened to it on Spotify. There is no reason or sense in doing this.
Just about everything I listen to is through Spotify these days. This is entirely down to Spotify Connect. Connect allows you to open an album in the Spotify app and then send it to any device on the same network that is Connect enabled. We now have Connect enabled devices in just about every room so you can just move about the house listening to the same thing.
So I listened to:-
Unknown Moral Orchestra – Multi Love
Trembling Bells – The Sovereign Self
Tame Impala – Currents
Tame Impala – Live Versions
That was July the 21st. Other than that I played quite a bit of Destiny on the PS4 but that's probably more relevant to a completely different archiving project.
Posted in Music | Comments (0)
Leave a Reply