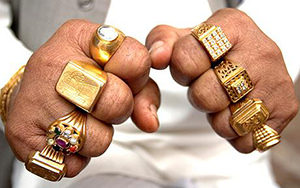 As the EU Referendum gets closer  the one point of  contention that is most irritating me is the question of sovereignty. One of the main platforms of the Leave campaign is the insistence that membership of the European Union has meant that the UK has somehow reduced sovereignty and lost the ability to make its own laws. This is just not the case. The fact that the European Union passes laws that we have agreed to be bound by does not diminish our ability to make law or choose which laws are applicable in our country.
To illustrate this I want to use an entirely spurious household analogy. I hate household analogies but they seem to be popular.
In our house, my wife (Emma) and I, have the same conversation on a daily basis. Well really it's less of a conversation and more of a question, "what are we having for dinner?" In my fantastic analogy, it's more than possible for me to randomly shout "you sit there, I'll make dinner". It could happen.
At  this point I could leap to my feet and cook up a tasty prawn curry. Now I know Emma doesn't really like prawns which leaves her with a dilemma, she can eat it up, she can tell me she doesn't like prawns (again) whilst eating it up or just refuse to eat it. In all cases she has maintained her sovereignty to make the final decision whether or not to eat it. In terms of diplomacy it might not be tactful to just refuse to eat it because a consequence might mean I just refuse to ever cook again. That would clearly not be to her long term advantage. On the other hand lodging a protest makes clear she has the option to not eat my lovely prawns and begins the negotiation about eating better food next time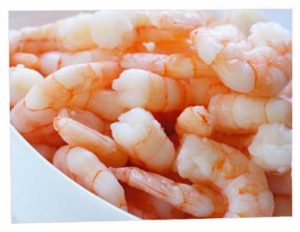 As an added complexity if I decided to try out my new method of cooking prawns, warming them on the window sill for a day and then rubbing sauce on them, then it is clearly in her interest to refuse to implement dinner in its present form. In our house we have managed to agree basic common standards in cooking that each of us won't wilfully poison ourselves or each other. So far it's worked. Though in the future if I decided to persistently poison my wife she would not be compelled to keep eating dangerous food, her sovereignty means she can decide that the risk of death outweighs the benefits of free dinner.
This is how the European Union works. At any point, as a sovereign nation, we can decide we don't want to do this any more. In fact the referendum itself is a manifestation of that.
The claim that we have detrimental legislation imposed on us just doesn't stand up. The majority of legislation that comes from the EU relates to making common standards for trade. For example, in the UK we might hit on an epic ruse to make cheap paint. We could sell loads of it really cheaply if we get kids to make it and pump it full of lead. We know kids like working and poisonous paint isn't so bad if you hold your breath. This is isn't a position that the EU agrees with. We decide to go ahead and pass the Kids and Paint Act 2016. Excellent we now have cheap paint and busy kids.
The EU is faced with two options. It can prevent us selling our cheap paint in the rest of the continent. It can also explain to us that the standards of child welfare and not killing decorators is not compatible with EU membership. We then weigh up how much we like cheap paint against the benefits that being a member of the EU brings us. If each time we think being a member of the EU is better than walking off then we stay and we let the EU law take precedence. "We let" is the most important part of that sentence. We as a sovereign state make that decision.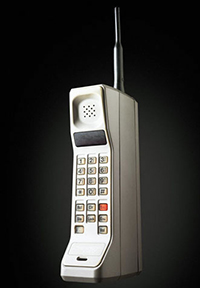 There are practical reasons why we need standards. Take mobile phones for example. It makes absolute sense for there to be a European wide standard for phones. Even the most ardent Europhobe isn't suggesting that we shouldn't be able to talk to our Euro friends. The simplest method to achieving this, is for all European members to agree a standard based on the most benefits and least disbenefits and then pass it into law for all of us, with each having a say in the debate.
The alternative would be for a small group to agree what looks like a good standard and then expect 28 individual parliaments to go away and talk about it and hope we all come back with the same one in a time frame that means we can all start setting up phone masts.
In many cases where trade occurs across borders it makes more sense for us to agree to let another body make decisions for us.
Which raises the issue of laws being imposed on us. As a safeguard to letting the EU pass some laws for us we have put in place a process that they must be passed by elected EU representatives (people we vote for). As an interesting aside the UK actually writes the majority of legislation that passes through the EU parliament, we're good at it. Equally around 85% of legislation that goes through the EU parliament has historically gone with the UK vote.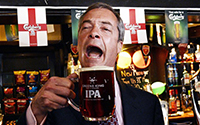 That does leave a somewhat smaller percentage where laws we have opposed have been passed. But in reality that is often our own fault. For years now we have made UKIP the largest party that represents the UK in the EU Parliament. They  don't vote. It's tricky to get laws passed in your favour if you refuse to take part.
Also the Conservatives some time ago decided to join the far right coalition of parties. It's difficult to get your view taken seriously in the EU if you're perceived to be speaking on behalf of the far right.
So to summarise too many words. We choose to let another body pass laws on our behalf  because in the long run it is too our benefit. And we can't make false claims about legislation being imposed on us just because we decide not to take part in votes.
We are still, and always will be, a sovereign nation.
Posted in Politics | Comments (6)
6 Responses to "Sovereignty"
Leave a Reply