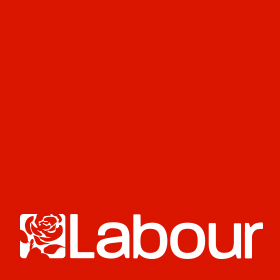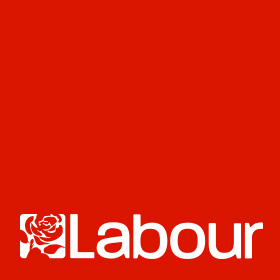 Watching the Labour Party tear itself apart is weird. Not because it's unexpected, after the sort of election defeat that follows on from one of the most incompetent Governments we've had it was expected. It's weird because the analysis of why they lost and the battle for a new leader has come out of nowhere as one of the most engaging things I've ever seen. Those of us that have a bit of a soft spot for politics looked at the Scottish referendum with a bit of envy. People coming out on the streets and being passionate about politics is something that we've had drummed into us doesn't happen any more.
It's weird that the Labour leadership election, albeit on a smaller scale, seems to be having a similar effect. And the Labour Party look terrified.
Possibly it's the first time in a while that people see politics as something they can influence rather than something that is done to them, who knows? I hold my hand up and admit that I've not been much of a Labour supporter for many years but have registered to take part in the leadership election. Not because I have an affinity for the candidates but because it looks like there might be a slim chance that a party develops that speaks on my behalf. I think it was a reckless decision to let anyone take part, but it could be one of the greatest things that has happened to this country in years.
Leaving aside whether the Labour Party stands more chance of being elected with one person or another it does need to take it's responsibility as an opposition party seriously. It needs to present opposite arguments to the Government rather than try and appear as similar as possible.
Yesterday Jon Cruddas released his review of why Labour failed so badly in the last election. One of his principle conclusions being that the public endorses the economic policy of austerity and feared the Labour Party's response to the deficit. I've seen much comment that the question in research relating to austerity was loaded. I agree it was loaded but don't think that undermines the finding. The whole discussion about deficit management and austerity has been loaded and that points to the Labour Party's biggest failing.
The failure of the opposition to make a case against austerity has failed to broaden the discussion and conditioned people into believing in a largely discredited policy. Nobody is making the case that the majority of economists reject austerity as a failed experiment, nobody is acknowledging that most countries reject it as a policy and nobody is pointing out that it was only when the last Government significantly reduced cuts that the economy grew. If this case isn't being made by the opposition then it is no wonder that this is not becoming an issue accepted by the media nor where the middle ground of public opinion lies.
Most people don't know anything about economics, most people don't want to know anything about economics, most people are quite happy to accept simplistic household income analogies as fact. It's fine that most people don't want to know about economics but it is not fine to then base economic policy on their refusal to understand how an economy works.
Which comes back to the Labour Leadership election. The arrival of Jeremy Corbyn as a candidate has allowed people to begin the debate that this country needs. Proposing that deficit management isn't the be all and end all of politics is not controversial. At least it isn't controversial outside of the UK. We need to be able to have a public debate so that the much sort after "middle ground" of the electorate begin to understand there are other views and that evidence and practical experience doesn't support current policies.
Without this debate we will be doomed to follow public opinion on whatever crazy ride we collectively decide to go on next.
So, as an outsider, I will support Jeremy Corbyn, not because it will make the Labour Party more or less electable (I dispute that it will have a material impact one way or the other), but because it is in the national interest to challenge policies that are ripping the economy to pieces. Obviously the counter argument to that is the primary purpose of the party is to get elected and then to attempt to redress the damage done by the  current Government. I reject that, if a so called "electable" Labour Party must stand on the failed policy of austerity to conform with public opinion then it would be duplicitous to then reject that when elected.
I hope the Labour  Party will see the groundswell of public support that they are getting at the moment and realise that there is small constituency of people who think differently to the received economic wisdom. It is their job to encourage that through their role as the opposition.
Posted in Politics | Comments (0)
Leave a Reply