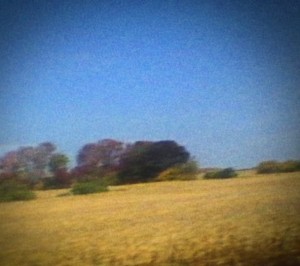 The one thing that is certain with this blog is that I will knock out a list of albums at the end of the year. This year I decided to mix up the format a bit and go for 12 albums. You might think that would mean one album for each month, you'd be wrong. I just couldn't get my list down to ten, and let's face it ten is entirely arbitrary.
It's traditional that I start this off saying what a great year  for albums it's been. I think I'm beginning to notice that every year is a great year for albums so let's take that as a given. I've actually been able to put a bit more time into new music this year so you be reassured this is all quality stuff. After completing listening to 1001 Albums to Listen to Before You Die I really appreciated the opportunity to finally get back to things I wanted to listen to.
A few things to say about this list. There are very few new bands on there, possibly four. I'm not sure if this is because I'm just missing new bands, I'm sure that isn't the case as I've got a lot more albums this year. As always, tell me about the albums I've missed.
In a bit of a reverse order (I haven't really thought that through properly) including Spotify links where available or you can listen to them all in one go here.
Temples – Sun Structures – At the end of 2013 everyone was going on about Temples but  I didn't really know who they were. I missed a chance to see them at the Hare and Hounds mainly because I didn't really understand what I was being asked. I did get to see them earlier this year at the Institute. That was an odd gig. A 50/50 split of painfully young kids and uncomfortable middle aged men with beards (I was in the latter). There's a lot of Marc Bolan in this with a bit of the Byrds thrown in and you might be forgiven if you thought someone had resurrected Kula Shaker. That isn't to say it's derivative, it is original. The world might not have asked for psychedelic pop to come back, but it has, so we  better make the best of it.
Royal Blood – Royal Blood – This is an album I'd been waiting for ever since seeing Royal Blood on the Glastonbury coverage. The drums and bass combo thing is more than adequately covered by Lightning Bolt but Royal Blood seem to carry it off equally well. I'm never sure whether being limited to just drums and bass is a statement of some sort or just because that's all they've got. Either way it works. I have to say that this does get a bit samey, which at 32 minutes long is a bit worrying.
Moodoid – Le Monde Moo – Do you remember when we all got excited about Air because they were French and Moon Safari wasn't shit? Moodoid are very French as well and this album has got some fantastically weird bits to it which also aren't shit. I've no idea where I came across this but over the year I've gone back to it loads of times. I don't speak French but I'd love to think this is a cow based concept album.
Motorpsycho – Behind the Sun – It seems absolutely ridiculous that Motorpsycho have been knocking out albums for over 25 years now. I will have to take Wikipedia's word for  that as I'd never heard of them until a couple of years ago. But in the last couple of years I've spent a lot of time listening to both them and the amazing collaborations they've done. This is all about Scandinavian progressive rock and I don't think that is anything to be embarrassed about. Yeah, there are some weak songs in there but they're more than compensated for glorious epicness.
tUnE-yArDs – nikki nack – Just an awesome album. Whokills was one of my albums of 2011 and this is as good. There aren't many bands that just ooze originality and there aren't many (any) that sound like tUnE-yArDs. There also aren't many bands that make it such a pain in the arse to type their name.
Metronomy  – Love Letters – I had a real problem with Metronomy's first album, The English Riviera. It came out at about the same time as Menomena's Mines. I developed this weird mental block where I couldn't tell the difference between the two, even though they sound nothing like each other. Love Letters has solved this problem for me because I can now remember that Metronomy sound a bit like Steely Dan. Sounding like Steely  Dan is a good thing. If I was going to have a guitar solo of the year it would be the one from The Upsetter.
St Vincent – St Vincent – An excellent follow up to Strange Mercy (I choose to ignore the album she did with David Byrne). Also one of those albums that on first listen I had no interest in whatsoever (just like Strange Mercy) but over the year it easily made it onto this list as one of the best albums of the year.
Ariel Pink – Pom Pom – I'll never be able to comprehend how Ariel Pink goes about writing songs. If you were in his band and he explained the basic concept you'd obviously think it was ridiculous and leave the room. If you did leave the room you'd miss out on songs that just work. There is a lot of Zappa in here, but more tuneful.
Ty Segall – Manipulator (No Spotify link) – I've bought a few Ty Segall ablums over the years and none of them quite worked for me until Manipulator came out.  I've seen it described as Glam Rock but can't really see it myself. It has a lot of Hawkwind about it.
Arc Iris – Arc Iris – I came across this on the radio whilst driving home from a bluegrass rehearsal. There was something a little bit weird about it, so I bought it and I'd say this is probably my most listened to album of the year. I liked the Low Anthem (Jocie Adam's other/former band) but they were always a little bit too conventional for me to make much effort to listen to. I got to see Arc Iris at this year's Moseley Folk Festival and they were an easy highlight of a weekend with a lot of highlights.
GoGo Penguin –  v2.0 – At last some jazz. I quite liked Fanfares but there wasn't a great deal to differentiate it from a number of piano based trios (that's actually quite harsh). v2.0 is just a massive step up in originality. Parts of it are up there with the best of the Esbjorn Svensson Trio but with elements of electronica in there as well. They fully deserved to win the Mercury Prize this year and in some way demonstrate that jazz will never win it.
Sun Kil Moon – Benji – So this is my album of the year. The first time you listen to this album you will wonder if it has been released by mistake. Every song on it is deeply deeply personal and reveals things about Mark Kozelek's life that you wonder whether or not you're supposed to know. To the point of the prospect of seeing any of this live would just be awkward. Starting with the horrible story of his second cousin who burned to death in a rubbish fire and then going through revelations that make you realise that rubbish fire deaths seem to be a bit of a thing in the Kozelek family. It sounds grim, and some of it is, but it's a great album.
There you go. 2014.
Posted in Music | Comments (1)
One Response to "Top 12 Albums of 2014 (yes 12)"
Daz Wright » Blog Archive » 2015 – Albums of the Year Says:
December 21st, 2015 at 10:36 am

[…] dabbling with bending the format last year with 12 albums, this year I'm back to the conventional decimal format with 10 albums. It's taken me […]
Leave a Reply