Archive for the 'Politics' Category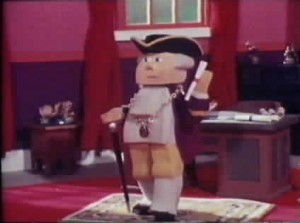 I've got to admit that the debate about whether we should have an elected mayor in Birmingham has left me completely cold. I can't really motivate myself to have an opinion one way or the other. I'd say that this isn't a symptom of apathy, I've worked in the very bowels of our local government and have an unhealthy interest in governance.
With the referendum in only a few short weeks I've decided this is something that I probably need to have an opinion on. You never know, it might ignite public interest and it would be handy to be able to argue one way or the other convincingly.
There seems to be a fairly vociferous campaigns on both sides and I've been trying to see if they have any compelling arguments either way. The Yes to a Birmingham Mayor campaign looks fairly slick and purports to have at least some grass roots support. I'm not completely sure how widespread this really is, I don't meet many people who are that bothered by the efficacy of the Leader/Cabinet model of government.
We do need to remember that when the Birmingham Mail tried get a petition together to trigger a referendum they met a steely disinterest.
Looking at the Yes campaign they make some interesting points which I will go through laboriously :-
1 ) You can directly elect your leader and if they fail, you can get rid of them at the next election.
That seems fair enough, the current system means the council leader is selected by the ruling party. It's not the most accountable system.
2 ) You will know who your mayor is and the rest of the world will too.
There is nothing to stop the leader of the council being visible. Having the title of mayor does not excuse poor communications. I'm not sure why the rest of the world is relevant, if people in Birmingham understood slightly more about who was in charge then that would be a start.
3 ) Birmingham is struggling and a leader with a genuine mandate can drive positive change.
I don't buy this. I think change is achieved through consensus and I'd say that the current system, where Councillors select their leader means that they have more of an interest in achieving change. If you consider Birmingham to be struggling then this is a symptom of the policy environment rather than the system that brings it to us.
4 ) You'll be able to see how decisions are made and who makes them.
The current system is pretty transparent and I can't see there being much of a change if we have a mayor. In fact all the systems will remain the same.
5) A mayor can make sure decisions are made closer to you and your community.
I would completely dispute this. At the moment local Councillors take local issues and feed them up to their leadership, if you have a Councillor who is in the ruling party then they might have some influence. With a mayor the intelligence from communities will be disconnected from the policy process. If decisions by a  mayor reflect local views then this would happen  despite the system rather than because of it.
6 ) A whole layer of unaccountable government bureaucracy can be removed by combining the Leader of the council and the Chief Executive.
There is nothing to stop us combining the role of leader of the council and chief executive now. It would be a spectacularly stupid thing to do but we could do it. The local authority can influence the spending of around £3 billion, the day to day management of this should not be left with someone who wins a popularity contest.
7 ) The mayor can celebrate our successes and bring people together to solve problems by being a recognisable leader.
Again there is nothing implicit in the mayoral system that means we can't already do this with better communication.
8 ) A directly elected mayor can help Birmingham fulfil it's potential. Nearly every major city in the world has a directly elected mayor. Birmingham deserves one too.
Is this even true? I mean the bit about every other City in the world having one? It seems quite a claim. As for Birmingham deserving one, well they do say that people deserve the Government they vote for.
Comparing this with the No campaign becomes a bit more problematic. First off the web site looks like it was made twenty years ago. The aesthetic shouldn't undermine the central point but the reality is it doesn't present an image you can engage with. This is emphasised by the No campaigns ability to get into an argument with itself on the front page.
After offering to supply speakers for events it has a little debate with itself on what the optimum number of speakers should be. Glancing at the bottom of the page you will notice that this has been put together by MP John Hemming, the written word is not his natural medium (or seemingly web design).
There is a handy list of reasons for a no vote so let's go through those as well (I haven't linked to the individual points as they use frames, yes frames in the 21st Century) :-
1 ) One person cannot listen to a million
This is a fair point and is a good rebuttal made to the yes claim that decisions will be closer to communities. This point does drift off into nonsensical rubbish about how a mayor would hold an advice surgery, as nobody with any sense expects them to do this we'll just ignore it.
2 ) It will cost more in hard times
Any way you look at it, it will cost more money. If it delivers better governance then it could be a price worth paying.
3 ) It is not within the British tradition
Er, what the hell has that got to do with anything? If the current system doesn't work then change it.
4 ) It leads to corruption
This is a bold claim. There have been corrupt mayors but I don't think Birmingham can really claim any sort of anti-corruption moral high ground with the existing system.
5 ) It takes attention off important issues and concentrates on personalities
I suppose the mayor possibly being a more visible presence could be considered to be a focus on personality but I can't see that this could be represented as a bad thing. You only have to look at the City Council sponsored Forward magazine, and their fascination with current leader Mike Whitby, to realise that we have this already.
6 ) Birmingham's villages will be ignored with concentration on the City Centre
I haven't seen a more succint summary of what has been wrong with Birmingham's governance for the last 20 years. The Bullring and the new Library are shiny testaments to how much Birmingham's "villages" are currently considered. So no change there then.
7 ) The mayor is likely to spend a lot of time travelling outside Birmingham and less time in Birmingham
This is probably the most amusing claim. So where is Mike Whitby this week? The Carribean? India? Dubai? China? The man's not short of frequent flyer points.
8 ) The pro campaign cannot explain how it will improve things
I have some sympathy with this. The yes campaign doesn't make a very compelling argument but simply stating this doesn't take the debate any further. It actually comes across as a bit childish.
9 ) People normally vote against it and Stoke got rid of one
This is just strange. The argument for not having one is that a number of other referendums have said no in other cities. The whole point of this process is we get a referendum so we can decide. If we don't want one we don't have to have one.
10 ) Birmingham's successes in the past came without a directly elected Mayor
Well this is true. Equally Birmingham's failures have come without one as well. Reading the text associated with this claim is just confusing. It seems to be alluding to an article that it claims was written in 1890 yet alludes to the 1940s. A remarkably prescient bit of writing.
The no campaign does have some good points, it just makes them in a really ham fisted way.
I was referred to this article written by Cllr James Hutchings that makes a much more coherent case for not having a mayor. It covers many of the same points but is better written and less patronising. I've always been a fan of Cllr Hutchings.
The problem with all of this is,  although the no campaign hasn't made a good argument, they don't have to. We know how it works now, we need to be persuaded that the system in the future will work better. I can't see that the yes campaign has come anywhere near doing that.
There are a few things that aren't addressed by either group. In reality will the new system be any different? Ostensibly, no.
To campaign successfully across a city the size of Birmingham you need infrastructure, you need people putting leaflets through doors, you need money to make leaflets. An independant would need to buy this in or generate a lot of good will really quickly. I don't believe that examples such as Hartlepool and Middlesborough are relevant to us, both are much smaller in area and both had candidates that had their profile raised through other media.  (there is an excellent assessment of why I'm wrong here)
Would a mayor aligned from one party be that different to the current situation? I don't think so.
After all this I'm not sure I'm any closer to having an opinion. Hopefully the campaign will galvanise some sort of proper arguments one way or the other, though they better hurry up.
Posted in Birmingham, Politics | Comments (1)
Pension Fun
November 28th, 2011
As we move towards industrial action, on the 30th November I have a feeling that there will be a sudden increase in rather distorted media coverage.One of the key things that irritates me is some of the language that is used around the principle reason for the dispute. The dispute is fundamentally about pensions and the desire of the Government to see people in the public sector work longer, pay more and receive less.
Interestingly the reasons cited for this need to change is the fact that changing demographics mean that pensions are/will shortly be unaffordable. This is odd as the received wisdom on pension reform comes from John Hutton's pension report. His report is fairly clear that the burden of pensions is falling rather than increasing.
There is a certain logic to this. We are at the point where the post war generation are picking up their pensions, this will be followed by generations where birth rates were on the decline. This is coupled with a massive reduction in public sector employment. Taking the NHS as an example there has been a 50,000 reduction in staff over two years meaning nearly 5% of the work force has gone off the books. Add to that local authorities and the police you see a substantial reduction in the burden.
What is hidden in the Government story of pensions is the principle that it is unfair that public sector employees get pension terms that are not comparable with private sector employees. Note that it is apparently fair to change the terms and conditions of a previously agreed contract but not fair to have favourable terms to group of people you have no control over.
This is where the language begins to annoy me. You often hear terms such as "gold plated pension" and "generous pension schemes". These terms imply that a pension is somehow a gift that is granted through the largess of the state.
This isn't true. A pension is nothing more than an element of your pay. Some pay you receive up front as taxable income, whilst some pay comes in the form of employers pension contributions that is deferred until retirement.
We need to get away from the thinking that pensions are some sort of magic gift from the tax payer.
The fairness argument is essentially saying that public sector workers need to have their wages reduced. It doesn't matter if you mean just the taxable element or the pension contribution, both are essentially wages.
The extrapolation of this is that nurses, teachers, social workers and care assistants are paid too much. If you are arguing for public sector contribution to pensions to be reduced this is what you are advocating. That is an entirely reasonable position to take if you believe it, but do not couch it in terms of pension reform.
This is basically the politics of envy.
We should also remember that reducing pensions has a consequence.
Pension funds are a massive source of investment for the private sector. Leaving aside the point that many funds were unduly affected by the lack of banking regulation, we need what they have left to invest in growth. Reducing the capacity for funds to do this seems naive at best.
We also have the issues we are storing up for the future. Giving pensioners enough money to live on reduces the chance that they will become a burden to health and social care in their old age. This is why improving private sector pensions is a much more pressing concern than reducing public sector pensions.
If we support people in the private sector to have investment in their future, then when it comes to means tested social care benefits more people will be supporting themselves. This is basic maths.
Posted in Media, Politics | Comments (3)
I decided to write about rioting.
This has been an odd thing to get round to writing. I've been thinking about it for days but everytime I've gone to start typing I've read something that eloquently sums up my views far better than I can myself.
A case in point being Russell Brand's excellent thing in the Guardian.
First off I don't think I have any particular insight into why our society apparently began to unravel this week. I don't have any solutions and can't pretend to really have any understanding of the people involved. My life is fairly comfortable and is as removed in social terms, if not geography, as it is possible to be.
I think the thing that really prompted me to and get my thoughts together on this was the reaction of Michael Gove on the radio, on Wednesday morning. I can't remember the exact words as I was having a shower at the time but in short he said we shouldn't seek to understand recent events as they were purely a manifestation of good vs evil. I added the word manifestation as this is what he really meant, he said something else that didn't work as well.
I thought about that for quite a while.
It's obviously idiocy of the highest order but there was something that resonated with me. As with much of the coalition Government narrative, it is a complex event boiled down to a simple explanation. The reductionism of this is so effective that the words essentially have no meaning. This is dismissing events as though it was little more than a Batman comic.
It operates on the same simplistic level that appears to have convinced the mainstream media that macro economic policy works in the same way as a credit card.
This has been coupled with the constant refrain from the Government, that to seek answers is to justify criminality. This is the attitude of someone trying to hide something. The rules of cause and effect don't have a moral component. I believe that boiling water turns it into steam, this doesn't mean I'm justifying it .
What I think I can safely say is that many thousands of people did not spontaneously, and suddenly, all reach the same conclusion, that wanton criminality was the way forward. This inclination had to be latent and needed to be triggered.
The causes of all of this are likely to be complex, though not ignoring that personal choice is probably the overarching factor. I don't think we can ignore the role of politics within this, and I don't mean this is something caused by the Conservatives alone. All parties have a similar responsibility for the change in moral norms that has clearly happened over generations.
We are living in an age where it is most likely that young people will not achieve levels of prosperity that their parents have. This isn't an issue of poverty be it absolute or relative, it is an issue of hope and aspiration. I don't mean that civil disturbance is influenced by settling for a smaller telly than your Mum and Dad. I mean that we are living through a time where the entire tempo of our lives is a regression on what has gone before. It is only moral boundaries that stop us seizing at quick and easy routes to comfortable living. Be that a moral objection to auditioning for X Factor or an implicit understanding that we shouldn't rob banks.
This makes it all the more important that we ensure that everyone has got something invested in our society, something that they don't want to lose. Without that we have no real form of censure.
The world wide recession has clearly impacted every strata of our society but this has been coupled with an ideological experiment to remove the state from our lives. This isn't as simplistic as the reduction of budgets, it is also the message that is given to us by the Government that we must take responsibility for our lives back from the state.
This message is couched in the economically bankrupt imperative of deficit reduction but the reality is an ideological reduction of the state.
I imagine that this message was intended to develop the flawed concept of the Big Society as we all embraced our personal responsibility. The reality is that we see that many young people have recognised that it is their responsibility to generate their own wealth and simply decided to take it.
If you consider this article in the Telegraph you can see why such a reaction has come about. Any young person shaping their values in our society can see from the example of our political, media and financial classes that illegality is a technical barrier. If this notion isn't redressed through family then I'm not exactly sure where people get their lead from.
Of course that doesn't justify the decisions that young people have taken.
It does leave us with a problem, how do we stop this happening again? We can maintain a massive police presence for a few more days but then we run out of money. At some point we will need to reduce this and I'm not convinced that we have managed to change the minds of many of the people that decided that Sunday was a good time to set everything on fire.
Yeah, I don't have an answer to that.
We need long term solutions and a fair bit of that will only come through setting examples. That will mean getting rid of politicians that we know are corrupt. Regulating the media and regulating the financial sector. Anything less will only fuel an erroneous perception of injustice.
It is fine for the Government to experiment with removing the state from our lives, in the hope that the private sector will fill the void. As with any experiment we need to be prepared for what happens if we get results we don't expect. In this case criminality has filled the gap left by a shrinking state and lethargic private sector.
We have seen some efforts to fill this gap by society itself. We've seen vigilante mobs on the streets and we've seen spontaneous civic cleaning. Whilst I understand that, in some forms both of these are needed to make us feel good about ourselves they divert attention away from what really helps us out in the short term. The last few days have seen Council workers out first thing in the morning doing the real cleaning before any fo us get up. Throughout the night we have seen the Justice Service, that has been decimated by the Government trying to send an immediate message out to communities.
We need to recognise that we can experiment all we like but when it goes wrong we need at least a semblance of a safety net, in the form of the state, to pick up the pieces.