Archive for the 'Politics' Category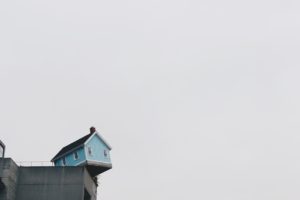 Back to blogging not particularly well thought through ideas about the EU Referendum. It's like the old days. The halcyon days of late Summer 2016  when it looked like the country was willing to sacrifice everything we have on a vague promise of a return to the 1950s. Almost seven months later and it doesn't look like much has changed, we still don't have a clue what happens next.
The clarification by the Supreme Court that Parliament is sovereign is a useful. For too long MPs have looked like they were willing to shirk the responsibility of Parliament in some sort of mob rule fever.
It is likely that the Government will pursue a very narrow interpretation of the Supreme Court judgement. They could do this through tabling a small Act of Parliament that gives permission to invoke Article 50 and set in play the process to leave the EU. I think would be very dangerous. This would effectively mean that the Government has a right to negotiate any deal that it sees fit.
There needs to be a safeguard to this process. There needs be some way that a judgement is made of the final negotiated deal to see if it is in our best interests.
If you remember the original referendum question, it asked, do you want to remain in the EU or do you want something else? The country voted for "something else" but that "something else" needs to be tested in some way. That will be the terms this country lives on for decades to come. That is not a decision that can be taken solely by the Government.
I think the only democratic solution to this is a second referendum at the end of the two years. I hated the last referendum, it was divisive and it was lazy. I just don't think that anything other than this will satisfy people. At least this time it will, hopefully, be a debate about two clear options. The deal on the table from the EU or maintaining the current status quo. If the will of the people is to leave then let them reassert it when it's obvious what leaving means.
The alternative is putting the deal to a vote in Parliament. Doing that will, inevitably mean that the politics mean more than the interests of the country. The Conservatives and Labour will focus on what they perceive as their core support. This will mean the decision is taken in a narrow range of constituencies.
There won't be much time before this legislation gets considered. If there is a move for a second referendum then that needs to happen fast. Whilst people speculate about the potential to defeat Article 50 legislation in the coming weeks we could lose an opportunity to safeguard our future.
Posted in Politics | Comments (4)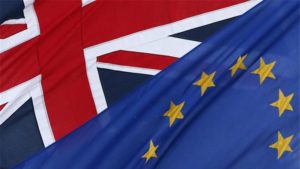 I'm not proposing a middle class revolution but I do wonder if there is an ethical basis for ignoring the EU Referendum result. So that's my question, is there?
I've read many different blog posts setting out the potential legal hoops that might be brought into play to either avoid or hinder the leaving process. These don't sit comfortably with me, as a process was put in place and ignoring it on a technicality seems anti-democratic. I'm also not a great fan of the second referendum petition, just because asking the same question over and over again until you get the right answer will only feed into the divide in this country.
Protecting the democratic process is essential if we hope that people will engage with it in the future. Whatever many people believe about the current constitutional arrangements, the UK Parliament is sovereign and it created this situation.
As far as full disclosure goes, I did vote to stay in the EU. I have a business that depends on remaining in the customs union. It doesn't look like any new model will allow that to continue so I've got a high vested interest.
Where does an ethical objection to the result lie? Seventeen million people have expressed an instruction that we leave the EU. Although a small majority, it is a majority and, without the safeguards more sensible countries would put on an issue of constitutional significance, it should stand.
The ethical dimension to this is based around the question of whether those seventeen million people all voted for the same thing. It is clear that leaving the EU covers a wide number of options. Remaining in the European Economic Area, accepting free movement of people, contributing to the EU budget and being bound by EU legislation is one option. Being completely removed from the EU and limited access to the single market is another. There are other variations that might be negotiated that sit somewhere between those two.
Will any of those options satisfy all of the seventeen million people who have voted to leave? Does the simple interpretation of the vote mean that any situation where we do not take part in the decision making process of the EU satisfy the majority?
Once we progress to the formal process of leaving, what do we do if negotiations throw up a situation which does not satisfy the 52% of the country that voted to leave? Some will not tolerate continued free movement, some will not accept restricted access to the single market and some will not accept being bound by EU legislation. I can't envisage a situation where all three of those conditions exist. We've been told repeatedly that there is no option where those three conditions will exist.
An example I can think of is fishing. Going through all of this just to find you out you end up in the EEA with the same quotas but no influence over policy is surely not what they want.
To an extent I'm assuming that any negotiated situation is not going to satisfy the 48% who expressed a desire to remain in the EU decision making progress.
The upshot is that unless a perfect solution is negotiated then a significant majority of the country are not going to be satisfied.
A number of people have raised the proposition of a second referendum once we know the negotiated future. I have some issues with that proposal. As far as I can see, in all of the opinion of the Article 50 process to leave the EU, there is no way to go back once it is invoked. Once implemented we do leave. It's just about how we leave.
If a negotiated solution comes out of the Article 50 process, and is put us in a new referendum, then not accepting it probably won't mean returning to business as usual. It is likely to mean the most extreme separation from the EU with limited access to the single market.
I don't have any answers to this and just pose it as a question. Will the implementation of the referendum result actually cause a high level of dissatisfaction with the majority? Does that matter and do we need to implement the referendum irrespective of the future situation?
I do know this is the most desperate of liberal appeals to logic and as a result don't see it as mattering one way or the other. I think the referendum result will be implemented as it stands, the title isn't really much more than click bait to be honest.
Having said that I would be really interested to hear from people who did vote to leave on how they see their interests developing through a negotiated future, and how competing interests can be satisfied.
Posted in Politics | Comments (0)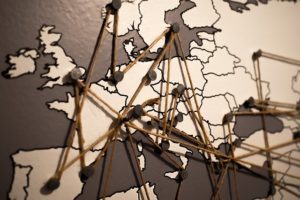 One of the consistent things I keep seeing about the EU referendum is that there is a lack of people setting out what the benefits of staying in the EU are. I think there are a number of things that affect this. There's an assumption that people understand what is already in front of them. Though we should be aware that, as a nation, we do make a point of not really understanding what is going on. But also because people gravitate towards the negative.
I thought I'd have a go at listing some things that are really beneficial to us as part of the EU. Not all of them have an impact on us as individuals but they do have an impact on us as a country.
Medicine – We're members of the European Medicines Agency. Incidentally it's based in London so is very much a part of us. This is a great thing. The EMA evaluates pharmaceuticals for use across the EU. This makes mass production of medicine easier and cheaper. If you don't need to be authorised in every country within the EU then putting medicine into production is much much quicker. This also provides us a benefit in early access to new types of medicine. Pharmaceutical companies like to test the viability of any drug in a part of the market. The NHS provides an easy way to carry out testing so the UK is a good place to start before drugs are rolled out to the rest of the EU.
Getting Ill – Have you ever been ill when you're on holiday? Accessing medical services in other countries can be massively expensive. Don't go to the US without insurance. As part of the EU we have access to the European Health Insurance Card (EHIC). If you become ill in an EU country then you get access to healthcare.
Education – As we're in the EU we have access to the Erasmus Programme. This annual 14 billion Euro programme pays for our students to go and live, work and learn in other countries. It supports education and training programmes across the EU. There is an obvious benefit in us learning how other countries work if we want to sell stuff to them.
Free Movement – All of the EU debate that I've seen so far has focussed on free movement of people being purely about immigration. That completely forgets the other part of it that means any of us can go and live anywhere in the EU. Any of us can go and buy property in any EU country and live in it or just go and visit it. This also means that if everything gets really bad in this country then we can go and work somewhere else in the EU. Remember in the 70s and 80s when we lurched from one recession to another and people from the UK went to work in Germany?
Manufacturing – Membership of the EU has enabled the UK to take part in building things like Euro Fighter, alright it might be a bit obsolete these days but it's unlikely any single EU member would be able to construct anything as complex these days. One of our key manufacturers is Airbus, the second biggest aircraft manufacturer on the planet. Building planes across the EU has created well paid, high-tech jobs within the UK.
Peace – The EU has played a massive part in maintaining peace in Northern Ireland. The PEACE programme has invested billions of Euros across Northern Ireland and Ireland to give people an incentive to live together.
Space travel – We're members of the European Space Agency. At the very least this gives us access to blasting satellites into space but it also calls on the expertise of our universities to create really good jobs.
Science – In the EU we're part of the Horizon 2020 programme. Over seven years this will invest 80 billion Euros to bring scientists and industry together to invent things.
Culture and Art – As part of the EU we are a member of Creative Europe. This is 1.4 billion Euro programme to fund art and culture. You know all those films you've seen with the EU stars at the end? They were funded through programmes like this.
Volunteering – Did you know that any person aged between 18 and 30 can go and do voluntary work for up to a year in any EU country? Well the European Voluntary Service will fund them to do it if that's what they want to do.
Development – European Regional Development Fund was set up because the UK demanded it as a condition of joining the EU in 1972. The fund targets the poorest areas of the EU and invests in them. The UK has many areas that are amongst the poorest areas of the EU so we tend to get a lot of investment from the ERDF.
There is a comprehensive list of ERDF funded projects here.
Buying things – Have you ever bought anything from Amazon? It just turns up doesn't it. You have no idea where in the EU it might have come from and there is no reason why you should. On the other hand, try buying something from the US or even Norway. More than likely you will get an extra bill where a courier company has randomly calculated how much customs duty is due and then holds it to ransom until you pay up. Being part of the EU means we don't have to worry about customs duty.
These are all really positive things and they are the result of us deciding to pool our resources with nearly half  a billion other people.
Posted in Politics | Comments (2)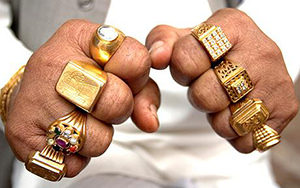 As the EU Referendum gets closer  the one point of  contention that is most irritating me is the question of sovereignty. One of the main platforms of the Leave campaign is the insistence that membership of the European Union has meant that the UK has somehow reduced sovereignty and lost the ability to make its own laws. This is just not the case. The fact that the European Union passes laws that we have agreed to be bound by does not diminish our ability to make law or choose which laws are applicable in our country.
To illustrate this I want to use an entirely spurious household analogy. I hate household analogies but they seem to be popular.
In our house, my wife (Emma) and I, have the same conversation on a daily basis. Well really it's less of a conversation and more of a question, "what are we having for dinner?" In my fantastic analogy, it's more than possible for me to randomly shout "you sit there, I'll make dinner". It could happen.
At  this point I could leap to my feet and cook up a tasty prawn curry. Now I know Emma doesn't really like prawns which leaves her with a dilemma, she can eat it up, she can tell me she doesn't like prawns (again) whilst eating it up or just refuse to eat it. In all cases she has maintained her sovereignty to make the final decision whether or not to eat it. In terms of diplomacy it might not be tactful to just refuse to eat it because a consequence might mean I just refuse to ever cook again. That would clearly not be to her long term advantage. On the other hand lodging a protest makes clear she has the option to not eat my lovely prawns and begins the negotiation about eating better food next time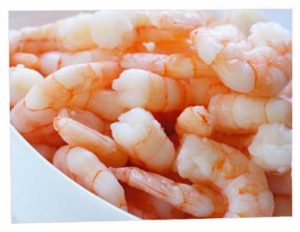 As an added complexity if I decided to try out my new method of cooking prawns, warming them on the window sill for a day and then rubbing sauce on them, then it is clearly in her interest to refuse to implement dinner in its present form. In our house we have managed to agree basic common standards in cooking that each of us won't wilfully poison ourselves or each other. So far it's worked. Though in the future if I decided to persistently poison my wife she would not be compelled to keep eating dangerous food, her sovereignty means she can decide that the risk of death outweighs the benefits of free dinner.
This is how the European Union works. At any point, as a sovereign nation, we can decide we don't want to do this any more. In fact the referendum itself is a manifestation of that.
The claim that we have detrimental legislation imposed on us just doesn't stand up. The majority of legislation that comes from the EU relates to making common standards for trade. For example, in the UK we might hit on an epic ruse to make cheap paint. We could sell loads of it really cheaply if we get kids to make it and pump it full of lead. We know kids like working and poisonous paint isn't so bad if you hold your breath. This is isn't a position that the EU agrees with. We decide to go ahead and pass the Kids and Paint Act 2016. Excellent we now have cheap paint and busy kids.
The EU is faced with two options. It can prevent us selling our cheap paint in the rest of the continent. It can also explain to us that the standards of child welfare and not killing decorators is not compatible with EU membership. We then weigh up how much we like cheap paint against the benefits that being a member of the EU brings us. If each time we think being a member of the EU is better than walking off then we stay and we let the EU law take precedence. "We let" is the most important part of that sentence. We as a sovereign state make that decision.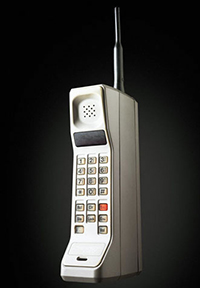 There are practical reasons why we need standards. Take mobile phones for example. It makes absolute sense for there to be a European wide standard for phones. Even the most ardent Europhobe isn't suggesting that we shouldn't be able to talk to our Euro friends. The simplest method to achieving this, is for all European members to agree a standard based on the most benefits and least disbenefits and then pass it into law for all of us, with each having a say in the debate.
The alternative would be for a small group to agree what looks like a good standard and then expect 28 individual parliaments to go away and talk about it and hope we all come back with the same one in a time frame that means we can all start setting up phone masts.
In many cases where trade occurs across borders it makes more sense for us to agree to let another body make decisions for us.
Which raises the issue of laws being imposed on us. As a safeguard to letting the EU pass some laws for us we have put in place a process that they must be passed by elected EU representatives (people we vote for). As an interesting aside the UK actually writes the majority of legislation that passes through the EU parliament, we're good at it. Equally around 85% of legislation that goes through the EU parliament has historically gone with the UK vote.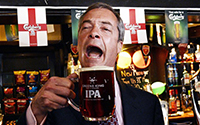 That does leave a somewhat smaller percentage where laws we have opposed have been passed. But in reality that is often our own fault. For years now we have made UKIP the largest party that represents the UK in the EU Parliament. They  don't vote. It's tricky to get laws passed in your favour if you refuse to take part.
Also the Conservatives some time ago decided to join the far right coalition of parties. It's difficult to get your view taken seriously in the EU if you're perceived to be speaking on behalf of the far right.
So to summarise too many words. We choose to let another body pass laws on our behalf  because in the long run it is too our benefit. And we can't make false claims about legislation being imposed on us just because we decide not to take part in votes.
We are still, and always will be, a sovereign nation.
Posted in Politics | Comments (6)
As we, rightly, get vexed about the scale of tax avoidance uncovered by the Panama Papers I think it's about time we turned our attention to the problem with the tax that is paid. Whilst there is clearly an issue with some people earning income within the UK, and shifting it off shore to avoid tax, this is minuscule to the amount of money that is being removed from the developing world. In the decade between 2002 and 2011 it's estimated that nearly $6 trillion was extracted from developing countries.
That is a staggering amount of money.
All of that money went somewhere. The simplistic story we have about the use of tax havens is that people take money, they don't want to pay tax on, and it gets squirrelled away into foreign accounts where it just sits there doing nothing. Money never does nothing. Once that money has been"cleaned" it gets legitimately passed through hedge funds and investments vehicles and finds its way back into our economies.
It buys property in London propping up a housing bubble, it buys our football clubs, it hoovers up businesses and restructures them to become profitable and it becomes intrinsically entwined with our pension funds.
We know, from initial revelations, in the Panama Papers that the secrecy in Panama (and willingness to be complicit) led to the cleaning of the ill-gotten proceeds from the Brinks Matt robbery in 1983. Ethics aren't playing a significant role in all of this.
The reason the UK needs to be most concerned about this is because we play a significant role in how clean money is moved around the globe because we take a cut. It should come as no surprise that much of the money that moves around the world passes through Crown Dependencies or British Overseas Territories. These tiny population areas account for massive financial transactions purely because we have tolerated a very lax regulation regime. These are all areas that if we don't have explicit dominion over we do have a lot a of influence.
The City of London is the largest global centre for financial transactions and is closely linked to the operation of these financially ambiguous areas of the world. The financial sector in the UK accounts for around 9% of national output. It's a greater proportion than manufacturing. Consequently it pays massive amounts of money into the UK as tax revenue. The is is tax revenue that is extremely vulnerable.
This shouldn't come as a massive surprise. 2008 pointed out to us that a significant amount of our tax take was based on the illegal activities of banks. That's why we have a deficit.
We don't seem to have learnt from that and are still massively dependent on the tax income from financial services.
So what do we do if the world does tighten up its act? What if the massive amount of cash stops pouring out of the third world and into international investment vehicles? Simplistically less money gets invested and our tax revenue goes down. The UK has ridden on a wave of asset stripping from the Soviet Union and Africa for many years now and this won't last forever, hopefully. We need to get ready for that and diversify where we get tax from.
We need to understand that a fairer world is going to cost us.
Posted in Politics | Comments (0)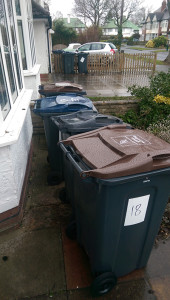 Yesterday Birmingham City Council passed a budget for 2016/17 intended to take another £90 million worth of cuts. That's an eye watering number but to be honest it's so large and has happened every year for over five years now. I can't really comprehend how such cuts can be made each year without us moving to the point where we just pretend we have public services and hope that nothing ever goes seriously wrong in our lives.
As the Government continues its relentless attack on public services there is still a need for some basic functions to be delivered.
But.
Birmingham City Council needs to meet us half way with this and learn to work a bit better. So here is my micro example of how you can save some money by simply being a bit more competent and working as a joined up organisation.
Sigh, this is about bins again. I hated myself for writing about bins this time last year. As an aside, the Council refused to be flexible about that so we've largely given up recycling. Leaving an extra redundant bin outside of our house. Today we got another bin we didn't ask for. We've got a lot of bins.
The opposition in Birmingham to the garden waste charge is legendary. Variously labelled as a tax on owning a garden or simply the last human right the Conservatives would leave us with; there is a belief that all waste from your garden should be taken away within the Council Tax. I'm not really bothered, if we've got to make massive cuts to social care then I will stump thirty odd quid a year to have some leaves taken away. In the scheme of things it's not that important.
That doesn't mean the whole thing doesn't infuriate me.
Being a conscientious citizen, and being the proud of owner of ton of leaves from last year, I eagerly went to renew my garden waste subscription. Clicking on the link in the friendly Birmingham City Council email it wasn't hard to find out how to do it.

Eagerly clicking on the link I knew it was only a matter of time before I could once again get to use my only genuine skill. My ability to remember all of my payment details without once having to look at a card.
That was until I met this form.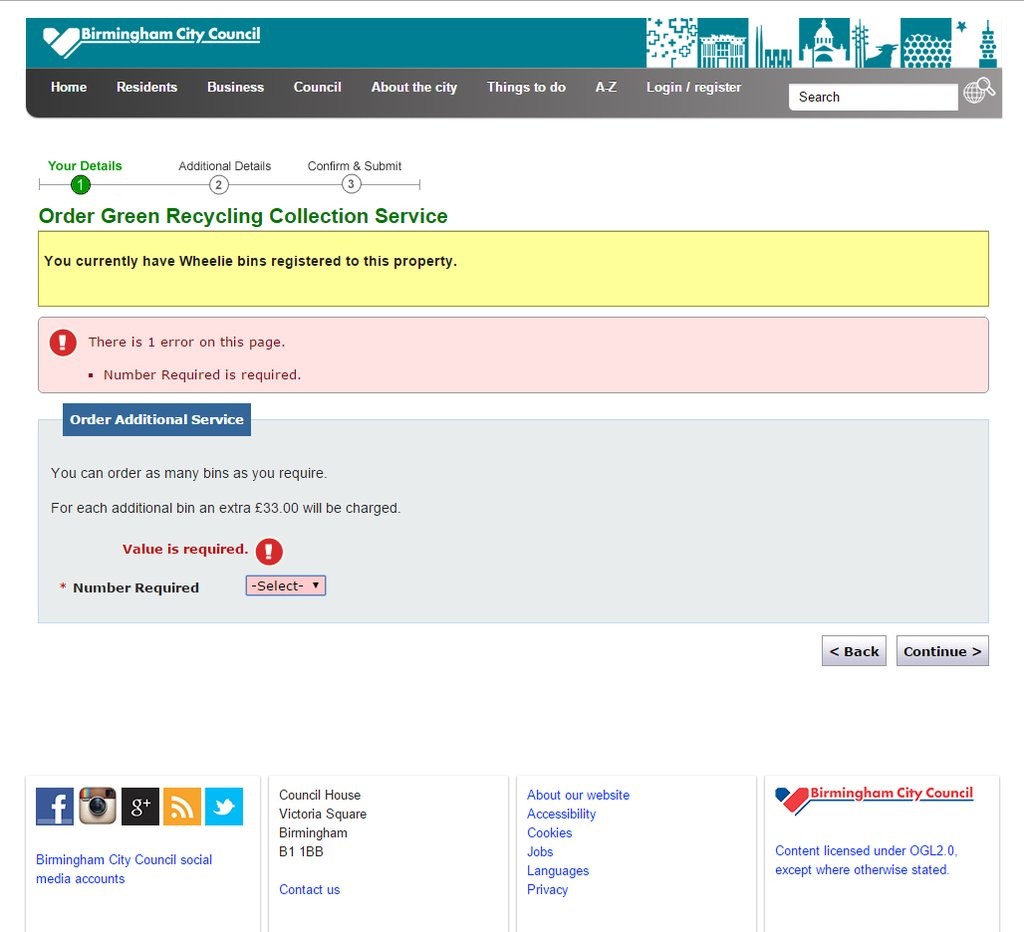 What are you supposed to do with this? It knows I have a bin registered at my property but insists I have to pick a number for an additional bin. As it was only days from the next collection I assumed that some step must be in place to filter renewals from additional orders. Be that some sort of psychic check or even someone just ringing me up.
Apparently not. Today I got my new bin to add to my collection of increasingly redundant bins. Not to worry I thought (this is completely untrue I was actually irritated like I haven't been in years), a quick call and this will all be sorted. Except there isn't a contact number anywhere. Fifteen minutes on the City Council web chat won me the right to ring waste management. I was told that there is a wait of twenty working days to remove a bin delivered in error. Yes, a full calendar month.
Now this could be a story of amusing incompetence but I think it points to a symptomatic flaw.
That web form was clearly designed for new customers, little thought (or I would maintain no thought) has been given to renewals. In the third year of the garden waste charge renewals are going to be the predominant users of the form. That means my error is going to be repeated.
There is an obvious and simple solution. Just amend the web form so that the drop down has an option of "Just renew". Or if that is a particular programmatic challenge just add a zero at the top of the list. Maybe half an hours work.
But things aren't that simple at Birmingham City Council. Because of the separation between the supplier (Service Birmingham) and customer (whatever the waste management directorate is called these days) this simple change is something that is likely to have a significant cost implication to it. I've no idea what the cost to get a simple change to a web page might be but I assume it must be greater than the cost of :-
Supplying me with a bin
Supplying me with the leaflets about garden waste
The cost of managing my web chat
The cost of dealing with my call to the call centre
Sending someone to collect my bin
Removing the number from the side of my bin
All of this, times the number of people this has happened to. Of course this could be pure hysteria on my part. It's entirely possible that as the orders come in the waste directorate can instinctively tell a renewal from a new order. But I would suggest the cost purely to deal with my issue has to be greater than paying someone to add a zero to a drop down menu. At least I would hope so.
Interestingly if you look at my bullet point list above you might notice that the webchat and call centre are managed by Service Birmingham. Theoretically that means they will get paid more money because I'm forced to engage through two channels (it's the jargon) in order to clear up their error.
It's simple things like this that save money and make the Council less irritating.
Posted in Birmingham, Politics | Comments (0)
Are you sure you want to bomb Syria?
November 27th, 2015
"At this moment, for example, in 1984 (if it was 1984), Oceania was at war with Eurasia and in alliance with Eastasia. In no public or private utterance was it ever admitted that the three powers had at any time been grouped along different lines. Actually, as Winston well knew, it was only four years since Oceania had been at war with Eastasia and in alliance with Eurasia. But that was merely a piece of furtive knowledge, which he happened to possess because his memory was not satisfactorily under control. Officially the change of partners had never happened. Oceania was at war with Eurasia: therefore Oceania had always been at war with Eurasia. The enemy of the moment always represented absolute evil, and it followed that any past or future agreement with him was impossible." – 1984
It seems bizarre that it is only two years since the Government lost a vote to get permission to drop bombs on Syria and yet it looks like there will be another vote. This time, of course, we've decided to bomb the other side. I'm not sure there has ever been an occasion where we've quite so explicitly changed sides in a conflict.
My stance on bombing Syria is a bit ambivalent really. In the scheme of things the UK deciding to bomb Syria will have little impact. We have seven Tornado jets that were built in the 80s trying to cover an area of 20,000 square miles. At any time we can only have two of these flying and as you'd expect with old aircraft they're prone to break down. We do have drones but as we found out recently we've already been bombing Syria with drones for the last year.
Coupled with there already being well over a hundred aircraft  in the area we wouldn't be doing much. We know that after a year of bombing the US have effectively run out of things to blow up so the majority of their missions return without doing anything. Russia are actively bombing things but they seem to be largely destroying the moderate rebels that David Cameron thinks will surge into the centre of Syria to replace ISIS.
My objection to bombing is based on having no clear idea which side we are proposing to be on. Everyone involved in the war in Syria wants something different and I'm far from convinced that ISIS is much of a priority to most of them.
Russia want to keep Assad in place
Turkey want to get Assad out and suppress the Kurds
The US wants to stabilise the Government in Iraq
France wants revenge
Iran wants to expand its sphere of influence (and keep Assad)
Hezbollah wants to protect its route for arms shipments from Iran (and keep Assad)
Gulf states want to stop Iran's ambitions
Kurds want autonomy
Israel want to shut down Hezbollah's route for arms shipments from Iran and secure the Golan Heights
The UK wants to just take part
Why on earth would you throw yourself in to the middle of that without any clear idea of what success would look like?
We decided to launch air strikes on Libya and the place is immeasurably worse for it. It is entirely possible we can make a terrible situation much much worse. It isn't worth the risk of doing that just to make us feel like we're doing something. Sometimes doing nothing is doing something.
Posted in Politics | Comments (0)
As Birmingham faces an exciting new leadership campaign I thought I'd write down a list of things I'd like to see a potential new leader commit to. Paradise Circus have made a very good point that the Birmingham Labour Party Leadership race serves to disenfranchise a population of a million people. If you don't even bother to read any more than this paragraph you should sign their petition.
If the Chamberlain Files are to be believed then it looks like we're faced with a competition between John Clancy, the annual challenger and Ian Ward, basically Albert Bore's mate. As was pointed out on the Restirred Forum,  before we get bogged down in picking names we should at least have an idea of what we want from someone that rules over a city of a million people.
So this is where I come in with my unasked for priorities. In no particular order and based on no evidence these are the things I'd like to see a Labour Councillor commit to in order to win my vote (not that I've got a vote which is part of the problem):-
Transparency – The Council needs to make a proper commitment to transparency. It needs to make contract details, pay scales and commissioning plans publicly available. It needs to provide us with the evidence base it uses to commission services, it needs to involve us in making that evidence base.
Engagement – The Council needs a fully costed engagement plan. More effort needs to be made to go and talk to, and more importantly listen to, the communities of Birmingham. This will cost money and it will involve paying people.
Partnership – In the future the Council will only be able to deliver services in partnership with other people in the city, be they organisations or communities. To make this work the Council needs to commit to devolve budgets to partnerships and let them spend them. Fine be an accountable body but sometimes you need to let go of the cash.
Finance – Yeah we know about the budget cuts, you've mentioned it many many times. The Council still has massively more money than anyone else. Instead of telling us what the Council will pay for, tell us what it wants to achieve with the money it already has. This may mean that we need to lose some services but the Council has always been bad at replacing old services with new ones.
Employment – A clear commitment to increasing employment outside of the City centre. This has been neglected for too long. We need to acknowledge that whilst life might be great for some of us in the Guardian featured areas of Birmingham, for others life is generally shit and we've just let that happen.
As an addition to that someone needs to make a commitment to keep staff in the Council. Paying everyone over 50 to go away is a stupid way of trying to maintain continuity.
Culture – If we invest in culture then we will have an exciting place to live and we will attract more people to the City. It isn't wasted money, people don't want to live in a soulless metal fronted wasteland with a metric ton of shops. Well it does seem that people do want that but retail won't last forever.
Locality – Give local communities money for them to spend on things they need. Money spent locally has a much more profound affect than if it is spent City wide or regionally. And proper budgets, not £150k to bribe people with skips before an election.
Contracting – Birmingham needs to stop massive contracting processes. Yes, it might be easier from a contract management point of view but it is killing small enterprises and it is leaving the City really vulnerable when contract inevitably fail.
I've deliberately left out children's and adult social care. This is a mess and requires so much more than a trite two sentence summary.
That's my list. I've no idea whether that means anything to anyone but I'd hope that anyone with a hankering to run the largest metropolitan area in Europe would have some response.
Posted in Birmingham, Politics | Comments (2)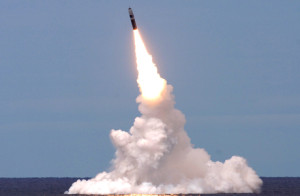 Over the next few months there will be a lot of hysteria about renewing the Trident nuclear weapons system. One of the things that most annoys me about this hysteria is that people seem to be obsessed that Trident sums up all nuclear weapons and a vote to not renew Trident means unilateral disarmament.
Before this debate gets going it would be really useful if people could take a bit of time to think about what Trident is and what it does.  That's what I've been doing, looking things up on the internet. I found these things out on the internet, off Wikipedia. Are these things you knew?
Trident is designed as a system to simultaneously destroy ten cities at once. Using one missile that disperses a number of warheads. The idea being if a country launches an attack against the UK we can then take out most of their major cities in one go. It's not designed to launch one single warhead but it is possible to equip it with less. It's actually quite difficult to use it to destroy anything less than a country.
The Trident system allows a full complement of 192 warheads to be fully operational. Because of nuclear non-proliferation treaties we restrict this to 40 warheads. In the future we will restrict this even further to 25 warheads. There is no point where we will ever be able to equip the system to the full extent of its capability.
We lease the missiles from the US, we make the warheads but not the missiles. The entire programme to renew Trident isn't about missiles, it's about the submarines they live in. We will never own the Trident system.
Trident came into operation in 1994. The first time we were fully defended by Trident was 1998, eight years after the cold war finished. We're now talking about replacing it.
The US also uses Trident but they're not considering the same renewal programme. They're considering spending less money to extend the life of their submarines rather than building new ones.
Unlike the US, the UK Trident allows the captains of nuclear submarines to launch missiles if they believe the UK has been destroyed. Weirdly this can happen if Radio 4 stops broadcasting. The US system requires full authorisation from the US, they brought in added security to stop rogue commanders. The UK decided not to bother.
Trident is a very good system if you're considering fighting a continental nuclear war but it doesn't reflect the world we live in on any level. I don't like to advocate for a nuclear weapons system that would be easier to use, I'd rather we did unilaterally disarm, but we should consider alternatives.
There are alternatives to the Trident system. We can attach warheads to cruise missiles, it would take us a while to get that working, but we could do it.
The debate about Trident is not a debate about having or not having nuclear weapons. It's about building some very expensive submarines. That does have an impact on jobs, but that should be part of the debate and not a simplistic argument on whether the country will be defended or not.
We need to have a proper debate about what the strategic threats are likely to be in 20 years time. We should have a proper debate about how we think nuclear weapons could be used and if we as a country are comfortable about that. We need to have a debate about whether we are working with the rest of the world to disarm.
We shouldn't blindly carry on fighting the cold war just because nobody can be bothered to find out what it is we're paying for.
Posted in Politics | Comments (4)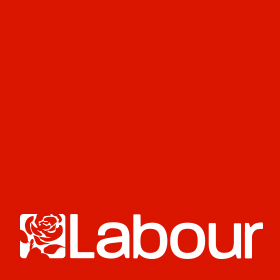 Watching the Labour Party tear itself apart is weird. Not because it's unexpected, after the sort of election defeat that follows on from one of the most incompetent Governments we've had it was expected. It's weird because the analysis of why they lost and the battle for a new leader has come out of nowhere as one of the most engaging things I've ever seen. Those of us that have a bit of a soft spot for politics looked at the Scottish referendum with a bit of envy. People coming out on the streets and being passionate about politics is something that we've had drummed into us doesn't happen any more.
It's weird that the Labour leadership election, albeit on a smaller scale, seems to be having a similar effect. And the Labour Party look terrified.
Possibly it's the first time in a while that people see politics as something they can influence rather than something that is done to them, who knows? I hold my hand up and admit that I've not been much of a Labour supporter for many years but have registered to take part in the leadership election. Not because I have an affinity for the candidates but because it looks like there might be a slim chance that a party develops that speaks on my behalf. I think it was a reckless decision to let anyone take part, but it could be one of the greatest things that has happened to this country in years.
Leaving aside whether the Labour Party stands more chance of being elected with one person or another it does need to take it's responsibility as an opposition party seriously. It needs to present opposite arguments to the Government rather than try and appear as similar as possible.
Yesterday Jon Cruddas released his review of why Labour failed so badly in the last election. One of his principle conclusions being that the public endorses the economic policy of austerity and feared the Labour Party's response to the deficit. I've seen much comment that the question in research relating to austerity was loaded. I agree it was loaded but don't think that undermines the finding. The whole discussion about deficit management and austerity has been loaded and that points to the Labour Party's biggest failing.
The failure of the opposition to make a case against austerity has failed to broaden the discussion and conditioned people into believing in a largely discredited policy. Nobody is making the case that the majority of economists reject austerity as a failed experiment, nobody is acknowledging that most countries reject it as a policy and nobody is pointing out that it was only when the last Government significantly reduced cuts that the economy grew. If this case isn't being made by the opposition then it is no wonder that this is not becoming an issue accepted by the media nor where the middle ground of public opinion lies.
Most people don't know anything about economics, most people don't want to know anything about economics, most people are quite happy to accept simplistic household income analogies as fact. It's fine that most people don't want to know about economics but it is not fine to then base economic policy on their refusal to understand how an economy works.
Which comes back to the Labour Leadership election. The arrival of Jeremy Corbyn as a candidate has allowed people to begin the debate that this country needs. Proposing that deficit management isn't the be all and end all of politics is not controversial. At least it isn't controversial outside of the UK. We need to be able to have a public debate so that the much sort after "middle ground" of the electorate begin to understand there are other views and that evidence and practical experience doesn't support current policies.
Without this debate we will be doomed to follow public opinion on whatever crazy ride we collectively decide to go on next.
So, as an outsider, I will support Jeremy Corbyn, not because it will make the Labour Party more or less electable (I dispute that it will have a material impact one way or the other), but because it is in the national interest to challenge policies that are ripping the economy to pieces. Obviously the counter argument to that is the primary purpose of the party is to get elected and then to attempt to redress the damage done by the  current Government. I reject that, if a so called "electable" Labour Party must stand on the failed policy of austerity to conform with public opinion then it would be duplicitous to then reject that when elected.
I hope the Labour  Party will see the groundswell of public support that they are getting at the moment and realise that there is small constituency of people who think differently to the received economic wisdom. It is their job to encourage that through their role as the opposition.
Posted in Politics | Comments (0)